Welcome to OurCarClub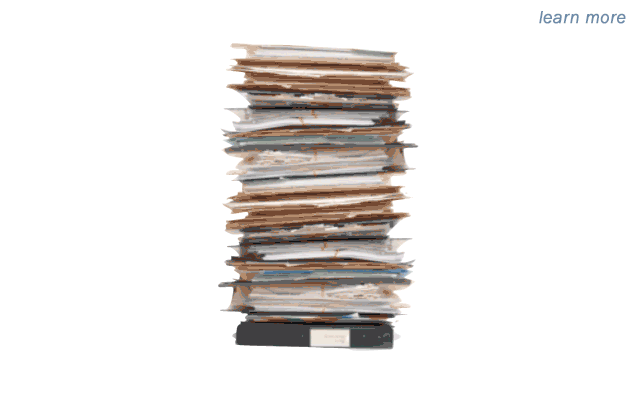 What is OurCarClub?
OurCarClub is a web-based data management application, built specifically for car clubs and their volunteer officials.
It isn't a replacement for your existing website, or another forum, or a portal.
OurCarClub is designed to make the task of managing a car club easier for the volunteers who do it. The application has been developed by people who have been involved in car clubs for many years, and understand the issues intimately.
Does this sound familiar?
Most clubs have a Membership Secretary, Secretary or Treasurer who is responsible for maintaining "the member list".
Usually, this is an Excel spreadsheet on their PC. Some clubs have a locally maintained database (perhaps using Microsoft Access or FileMaker Pro), or an Address Book (like Outlook or Entourage). There are some clubs that have some form of shared resource, such as a file on Google Docs or a copy of the spreadsheet saved on the club website for download. And then there are some clubs that riffle through the receipt book to track current memberships.
Ultimately, there is always one person on the committee who's always being asked to supply a list of email addresses, or phone numbers, or mailing addresses and so on. Are you the de facto Directory Services Operator?
www.OurCarClub.com.au
The www.OurCarClub.com.au service provides your club with an on-line database, that requires only a web browser to operate. If you're reading this, you have everything you need to use OurCarClub.
Being on-line, the database is not the sole responsibility of one committee member - the Treasurer, the Secretary, the Magazine Editor and so on can each access the data to perform their official duties and obtain absolutely up-to-date member information. But your data is only visible to your committee members, or the people you choose to grant access to.
The system is always available, and can be used anywhere, including on your iPhone or other smart-phone/portable device.
The database is hosted using state of the art facilities, routinely backed up and managed. Because it doesn't reside on one club member's PC, you don't have to worry about what would happen to your club's records if that PC had a disk failure, or a virus. And you can always extract your data to generate an off-line copy, or for use in other programs or for other purposes.
Features of the OurCarClub service
The database is designed specifically for Car Clubs, and stores the following information:
Members, past and present
Vehicles, current ownership and previous club-member owners
Committee Members
Assets owned by the club
Events held by the club, including attendance records
Day Book entries, recording of non-club use of club-plated vehicles
Additionally, OurCarClub provides easy to use communication channels to ensure your members are kept up-to-date with Club news:
bulk-email service: send an email to [yourclub]@ourcarclub.com.au and all and only your current club members will receive it.
text-messages service (SMS) - send a text to all your current members to inform them of late changes to events.
Pricing
The OurCarClub system was designed and developed by car club people for car club people.
All clubs have to keep a close eye on costs, and licence fees for OurCarClub are both reasonable and scale with the size of your club and the features you need.
It's worth bearing in mind that your Committee members volunteer their own time to manage your club. If you can reduce the amount of time and money that they spend on club management then it's money well spent.
| Size of Club | Annual Rate |
| --- | --- |
| up to 50 members | $90 |
| 51 - 100 members | $120 |
| 101 - 150 members | $180 |
| 151 - 300 members | $250 |
| 301 - 1000 members | $400 |
| 1001 - 2000 members | $600 |
| 2001 - 5000 members | $900 |
| 5001+ members | $1200 |
Our Customers Say
Our BOCA club office bearers and event coordinators find the OurCarClub application quite easy to learn, which is important for transitioning and bringing new office bearers up to speed. The OurCarClub administrators provide excellent support in a timely, knowledgeable and friendly manner. They made the initial import of our many combined excel spreadsheets quite seamless so we could get up and running quickly with our own familiar data. We have been using the OurCarClub application for just over 12 months and found it has met and exceeded our needs and expectations, is very cost effective and a suitable fit for BOCA.
- Peter Forrestor, National Committee Member, Bristol Owners' Club of Australia (Australia)
The service provided to our club by OCC administration with some recent issues, has been exceptionally good. Our queries were quickly answered and actioned, to our total satisfaction. OCC is a first class system for car clubs, backed by a great support team.
- Doug Bush, The MG Car Club of Western Australia (Australia)
I have been using the FE-FC Holden OUR CAR CLUB site now for about five years and I am very happy with the ease of recording new and existing club member details. With all the other functions incorporated into the site I see this as an asset for car clubs and sporting groups. It's definitely made my job as Club Treasurer a lot easier; I especially like the automated receipt process when processing and recording renewals. Good work mate.
- John Rapinette, Treasurer, FE-FC Holden Car Club of NSW (Australia)
As a new user of Our Car Club we were very impressed by the support given with the initial setup to bring across our existing membership information, and the ability of the software to meet our unique requirements. Now we have secure Club data records that are fully supported and backed up which takes a real risk away from using Committee members' PCs. Having a single email address that connects all our financial members is also great - no more multiple email lists held by several Committee members.
- Trevor Black, Editor, FE-FC Holden Car Club of Victoria (Australia)
The Street Machine Association of South Australia recently changed to OCC, all in all a pleasant and pain-free experience. The current users are getting on with little or no training/help, a very intuitive and easy to use system that is so rich in features you'd be hard pressed to utilise them all. We are managing 3000+ records with around 400-500 current members with ease so smaller clubs would be an absolute doddle.
Of course the best part is having a system that is secure (no physical discs or computers that can be lost or stolen) and able to be used by many at the same time.
Highly recommended.
- Glenn Stankevicius, Webmaster and Conditional Rego Officer, Street Machine Assoc of SA (Australia)
Try out www.OurCarClub.com.au for your club
Register and try out the OurCarClub system, and see what it can do to make your job easier.
New users are welcome to test out the system for 60 days, with access to the "Demo Club", so you can see how OurCarClub operates when populated with data. You are also welcome to build your own club system and create your own Member and Vehicle records. Note - SMS feature is not available during unpaid trial period.
- The OurCarClub Team
Tour
Our Facebook Page has a series of screenshots and descriptions that will give you a feel for how the app looks in use, and demonstrates many of the features.
NB: You don't need to be a FaceBook user to view these images. But if you are, "Like" us to be kept up-to-date with news about OurCarClub.